LEHRTE, GERMANY, 4. May 2021
Lehrte, Germany, 4th of May 2021 – ACTEGA Metal Print GmbH today announces that the German print specialist, Kolbe-Coloco Spezialdruck GmbH, has successfully completed the beta program for its revolutionary, sustainable and cost-effective metallization technology, EcoLeaf™. The new ACTEGA technology is enabling Kolbe-Coloco to meet its customers' sustainability targets for reduced waste, while increasing operating efficiencies and opening the door to new profitable business.
Announced as the world's first EcoLeaf customer in March 2020, Kolbe-Coloco concluded the ACTEGA beta program in less than 11 months. Installed on the company's Gallus RCS 430 modular inline labels press, the business is now using the breakthrough EcoLeaf technology for paid commercial jobs. Representing 20% of all label jobs it produces, and as part of a phased transition, the business is now gradually moving all its foil-based work to its new EcoLeaf solution.
Stefan Klinksiek, Kolbe-Coloco's CEO, comments: 'EcoLeaf is already enabling us to enjoy resource savings and significantly less waste. What's more, the ACTEGA technology has also become a real catalyst for new business too – brands truly engage with its benefits and see it as a premium service. There's no doubt that EcoLeaf has provided us with a competitive edge."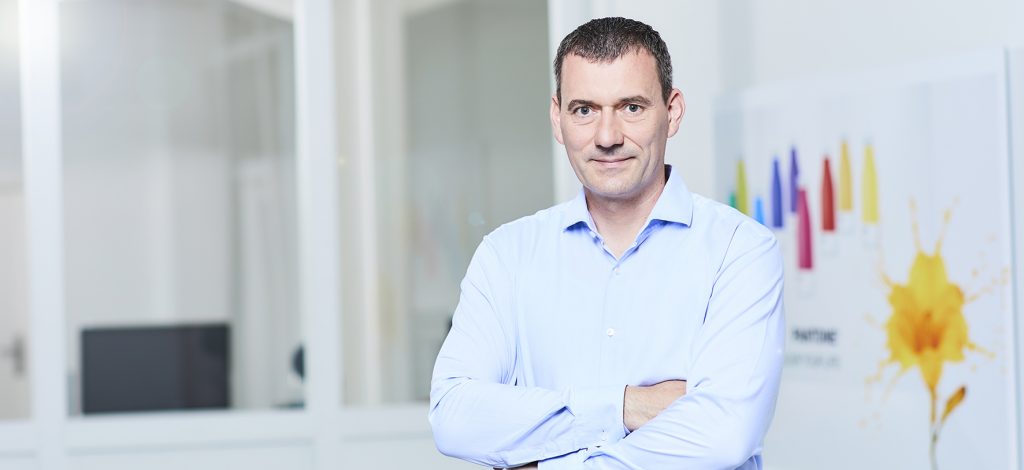 Based in Versmold, Germany, Kolbe-Coloco is part of the Hamburg-based printing group, H.O.PERSIEHL. The 550 people strong business is renowned for providing superior performance "multi-sensory print finishing". This approach delivers self-adhesive labels that better engage the consumer and leads to increased sales. In addition, and as part of its drive towards sustainability best practice, the business is now ISO 9001 certified – critical in serving its portfolio of food and beverage and pharmaceutical blue-chip customers.
"Despite the pandemic, the installation of EcoLeaf went very well. After initial alignment of software and hardware, we started the first tests in June and were delighted with the results," concludes Stefan Klinksiek. "Now that we've moved into commercial sales, we predict ROI from EcoLeaf by 2022, with the anticipated need of a second unit in the not-too-distant future."
In addition to processing all the learnings from its beta program, the team at ACTEGA Metal Print have also redesigned and launched a new outer skin for the EcoLeaf unit. As a result, all new EcoLeaf systems now feature a cover that offers user friendly functionality, superior durability and a style that reflects the cutting-edge nature of the technology.
Jan Franz Allerkamp, Managing Director of ACTEGA Metal Print, comments: "We are obviously delighted that Kolbe-Coloco has successfully completed the beta program and that EcoLeaf is making such a positive contribution to their business."
"While the last 16 months have been a huge global challenge, some trends such as sustainability, smart logistics and local production have further intensified. Brands are actively seeking new processes and new technologies, such as EcoLeaf, to better meet their ambitions – we are proud and excited to support our customers in delivering this for metalized printed labels," concludes Jan Franz Allerkamp.